Stay Social this Fall & Play Bocce!
Let the chill vibes of summer roll right on into fall with Major League Bocce! Bocce keeps your social life active and on point. Join the fun this fall on Wednesdays in Lawrenceville at Arsenal Park
. After your match, head to Pints on Penn for the weekly post-game party. 
Get your team together now because fall registration is open!
Never miss another season - sign up on our mailing list to be the first to hear about all of our upcoming leagues plus receive exclusive discounts and special offers!
Want to learn more? Connect with us!
Email: mail@majorleaguebocce.com





Check Out Where We Roll
Major League Bocce has been rolling in Pittsburgh since 2013. We switch it up from season to season but you can find us in South Side, Shadyside, or Lawrenceville depending on the season. When it's warm out we play outdoors in the park. Then in the colder months we team up with Mario's East Side to roll inside the bar over in Shadyside. Can't decide which sounds more fun? Try 'em both!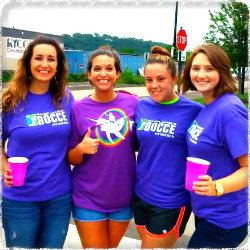 Fall Season in Pittsburgh
The weekly party continues with Major League Bocce's fall season! Join today and PLAY-DRINK-SCORE all season long. 

Play bocce in Lawrenceville on Wednesdays! Toss balls at Arsenal Park & then toss back beers at Pints on Penn. Are you playing in this division? Head to the division page for more detailed information including schedule, standings, etc.  
Did you miss our on the fall season? No worries - we're doing it all over again this winter! Sign up on the mailing list and we'll send you a friendly reminder when it's time to register.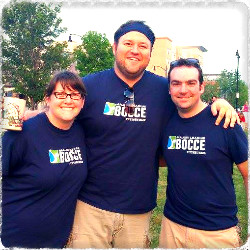 Score with Major League Bocce
Are you ready to join a sport that is fun, social, and accessible to everyone? Welcome to Major League Bocce --- the social sports experience you've been looking for! All players receive:
8 weeks of bocce good times

Food and drink specials at the bar


A sexy team t-shirt

Weekly prizes and giveaways

FREE party at the end of the season
Bocce is one of the best things to do in Pittsburgh to meet people, make friends and have fun!
Never miss out on another season - sign up on our mailing list and we'll send you a reminder of when to register. 
---

 
Austin - Boston - Charlotte - Cleveland
Dallas - Delaware - Houston - Philadelphia
Pittsburgh - Richmond - Washington, DC