Have Fun in the Sun with Summer Bocce!
Spring Bocce in Pittsburgh is now rolling and summer is right behind. This summer, we'll be rolling on Wednesdays at Arsenal Park in Lawrenceville. Then join us at Pints on Penn for after-bocce drinks. The summer season kicks off on 7/19.
Join
us for another season of hard balls, cold beer, & great times!

Sign up today!
Be the first to hear about all of our upcoming leagues plus receive exclusive discounts and special offers - sign up on our mailing list!

Want to learn more? Connect with us!
Email: mail@majorleaguebocce.com





Check Out Where We Roll
Major League Bocce has been rolling in Pittsburgh since 2013. We switch it up from season to season but you can find us in South Side, Shadyside, or Lawrenceville depending on the season. When it's warm out we play outdoors in the park. Then in the colder months we team up with Mario's East Side to roll inside the bar over in Shadyside. Can't decide which sounds more fun? Try 'em both!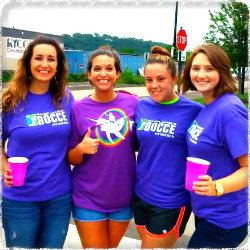 Spring Season in Pittsburgh
The weekly party continues with Major League Bocce's Spring season! Check out the list of locations below. For more detailed information, head to our division page.
+ South Side Tuesdays: Roll on Armstrong Field then head to Carson City Saloon for the after party 


+ Lawrenceville Wednesdays: Toss balls at Sullivan Field and then toss back beers at Pints on Penn
If you've missed our spring season, check out our summer season of Bocce in Pittsburgh!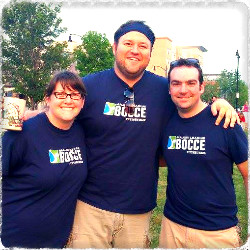 Score with Major League Bocce
Are you ready to join a sport that is fun, social, and accessible to everyone? Welcome to Major League Bocce --- the social sports experience you've been looking for! All players receive:
8 weeks of bocce good times

Food and drink specials at the bar


A sexy team t-shirt

Weekly prizes and giveaways

FREE party at the end of the season
Bocce is one of the best things to do in Pittsburgh to meet people, make friends and have fun!
Never miss out on another season - sign up on our mailing list and we'll send you a reminder of when to register. 
---

 
Austin - Boston - Charlotte - Cleveland
Dallas - Delaware - Houston - Philadelphia
Pittsburgh - Richmond - Washington, DC